Free Christmas Gift with Cosori, COBB, Winix, Levoit, MySoda and Honeywell Orders.
Deliveries for Friday 08/12 and Saturday 09/12 available.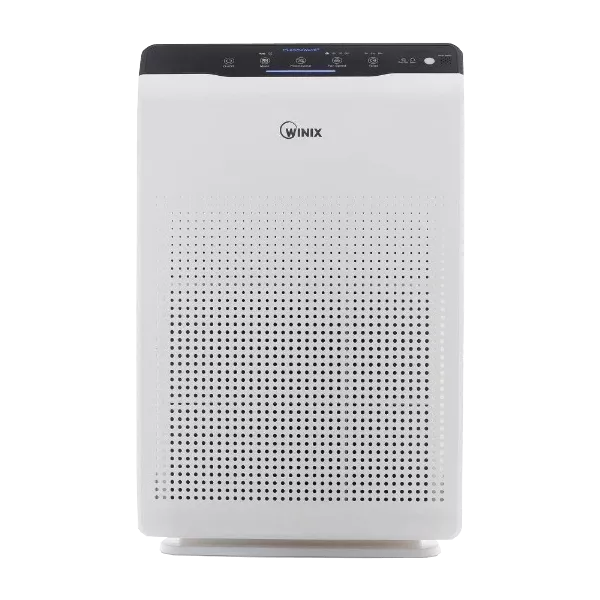 Winix Zero (99m2) Air Purifier
Regular Price

€199.00

Sale Price

€199.00

Regular Price

€229.00

Unit Price

per
VAT 18% Included
The Winix Zero is a 4-stage air purifier and will cover up to 99m2 of area.

The Air Purifier WINIX ZERO is very powerful and will clean the air in your bedroom or living room from allergies, fine dust (PM2.5), dust, pollen, pet dander, cigarette smoke, mold spores, VOCs, and household odors. The air purifier WINIX ZERO is an air purifier that can be used in all indoor environments up to 99 m2.

The WINIX ZERO is an air purifier that cleans your indoor air quality with a 4-stage air purifier system by using a washable pre-filter, a carbon filter, an H13 True HEPA filter (99.97%), and the unique WINIX PlasmaWave® air purifier technology. The WINIX ZERO is ideal for any bedroom, or living room.

The WINIX ZERO is a tested and certified air purifier by both AHAM, ECARF, and Allergy UK. This ensures that you are using an air purifier that truly improves Your indoor air quality. Besides the unrivaled quality of the air purifier WINIX ZERO, this air purifier is also awarded the coveted Reddot Design Award. With this air purifier, the WINIX air Purifier ZERO brings you clean air and a piece of design inside Your home environment.

The WINIX ZERO combines top-class Design together with the Cleanest Air You can make Yourself!
Downloads: PDF Manual          Brochure
Promo: 3 Years guarantee when you register your unit online
Technical Specification
Model Name WINIX ZERO
Model No. AZBU330-HWE
Maximum Room Capacity 99 m2
CADR (Smoke / Dust Pollen) 232 / 243 / 246
Max. airflow: 390 m3/h
Power Consumption 3 - 70 Watt
Noise level 27 - 51 dB
Dimensions (W/D/H) 380 x 208 x 600 mm
Product Weight 7 kg
Filter Replacement Indicator: YES
Air Quality Light Display: Blue / Amber / Red
Dust Sensor: YES
Odor Sensor: NO
Fan Speeds: 4
Sleep Mode: YES
Auto Mode: YES
Timer: YES 
Bluetooth speaker: NO
Plasmawave: YES
If you have any questions about our products please contact us any time using one of the following methods:
Email:           info@ribi.mt
Phone:          79237890  Click here to WhatsApp us
More information can be found here : Contact us