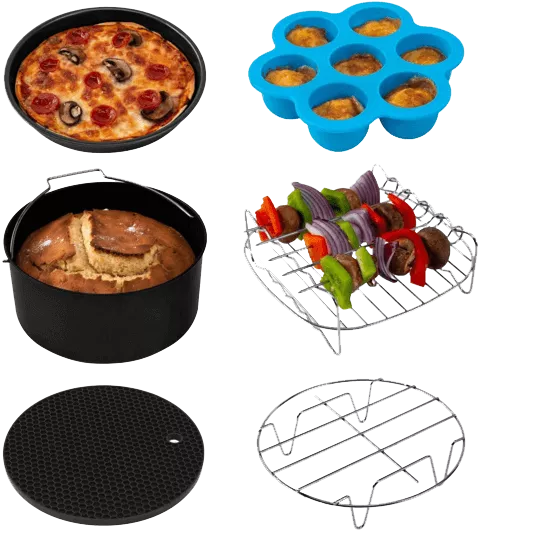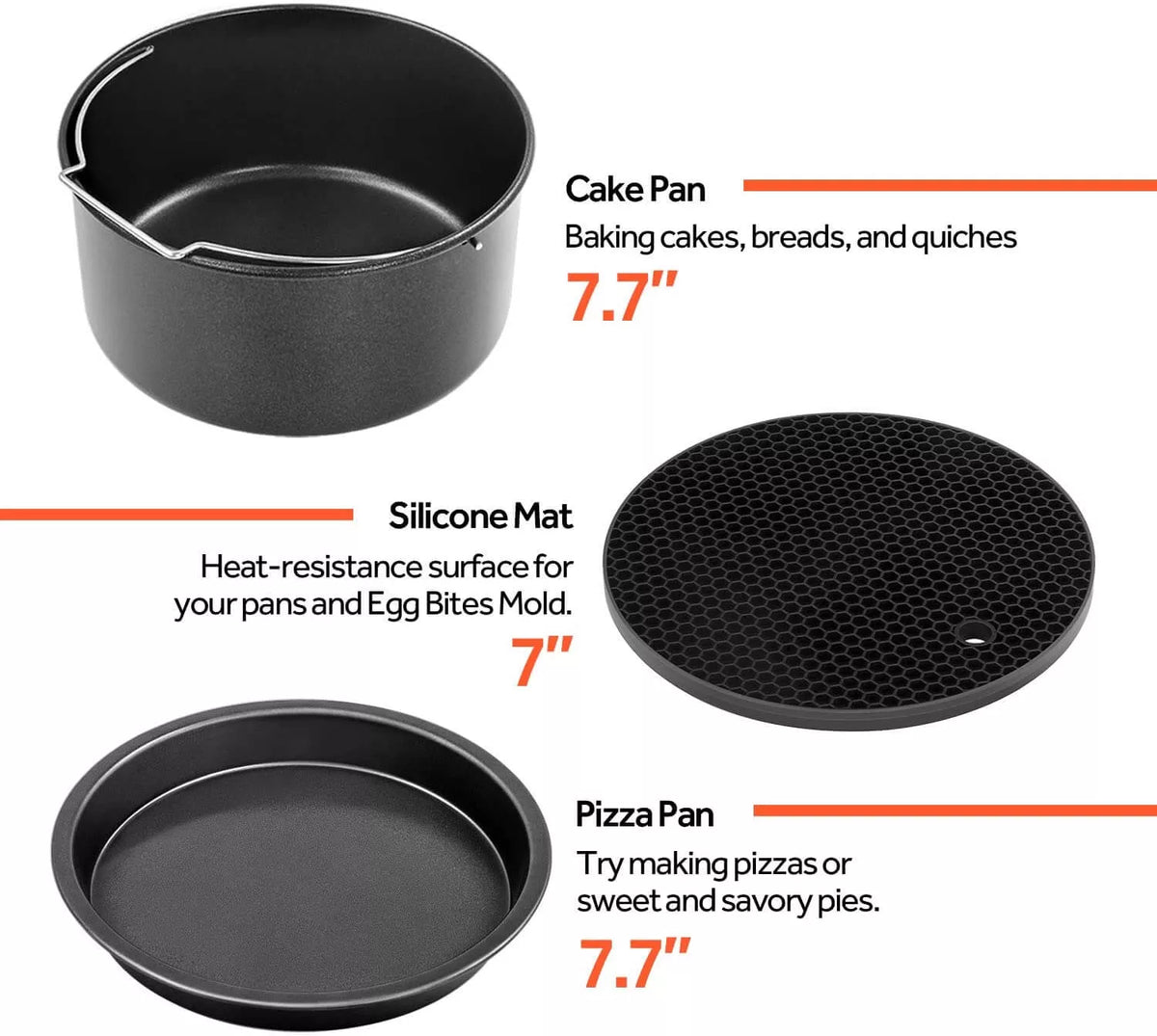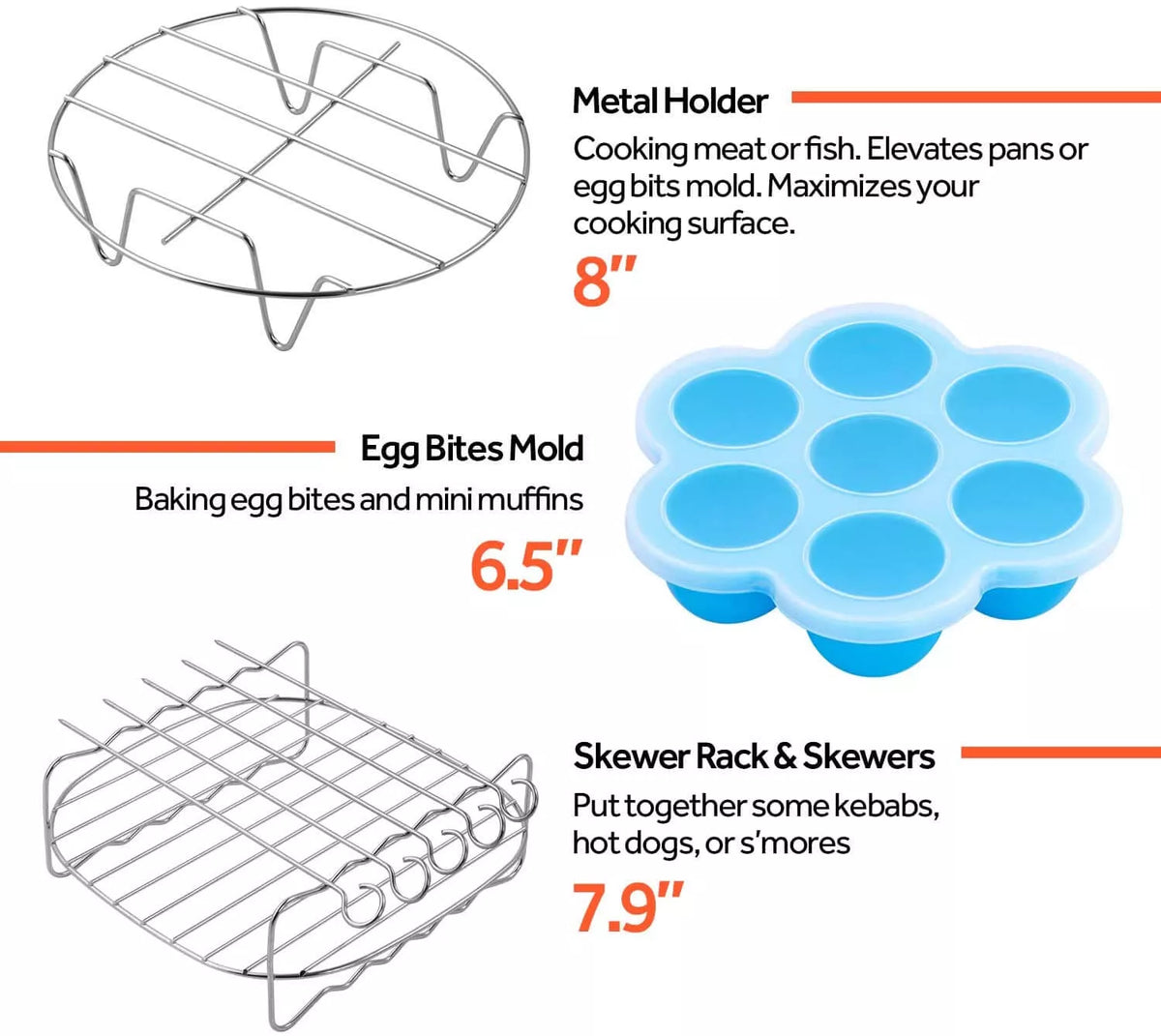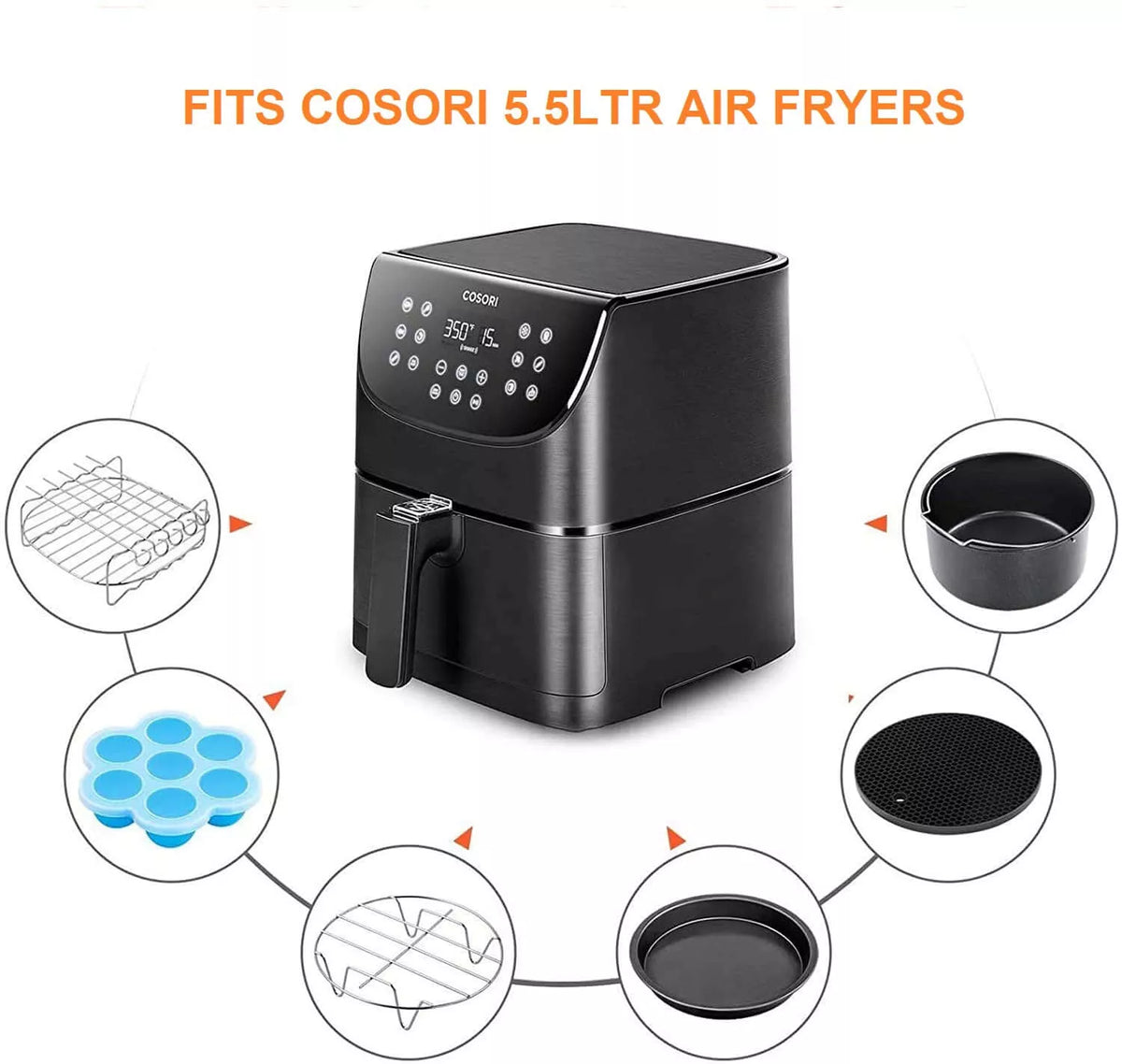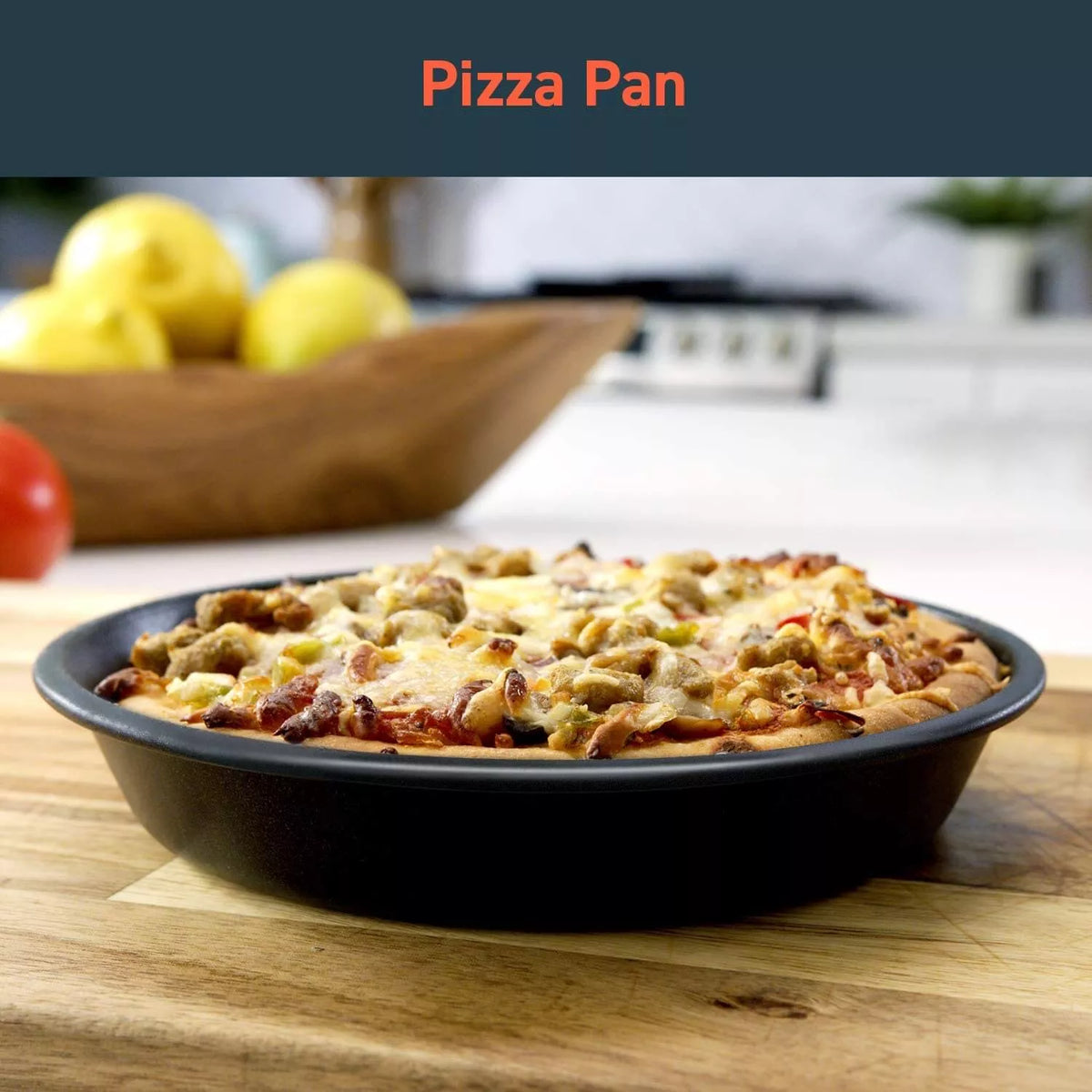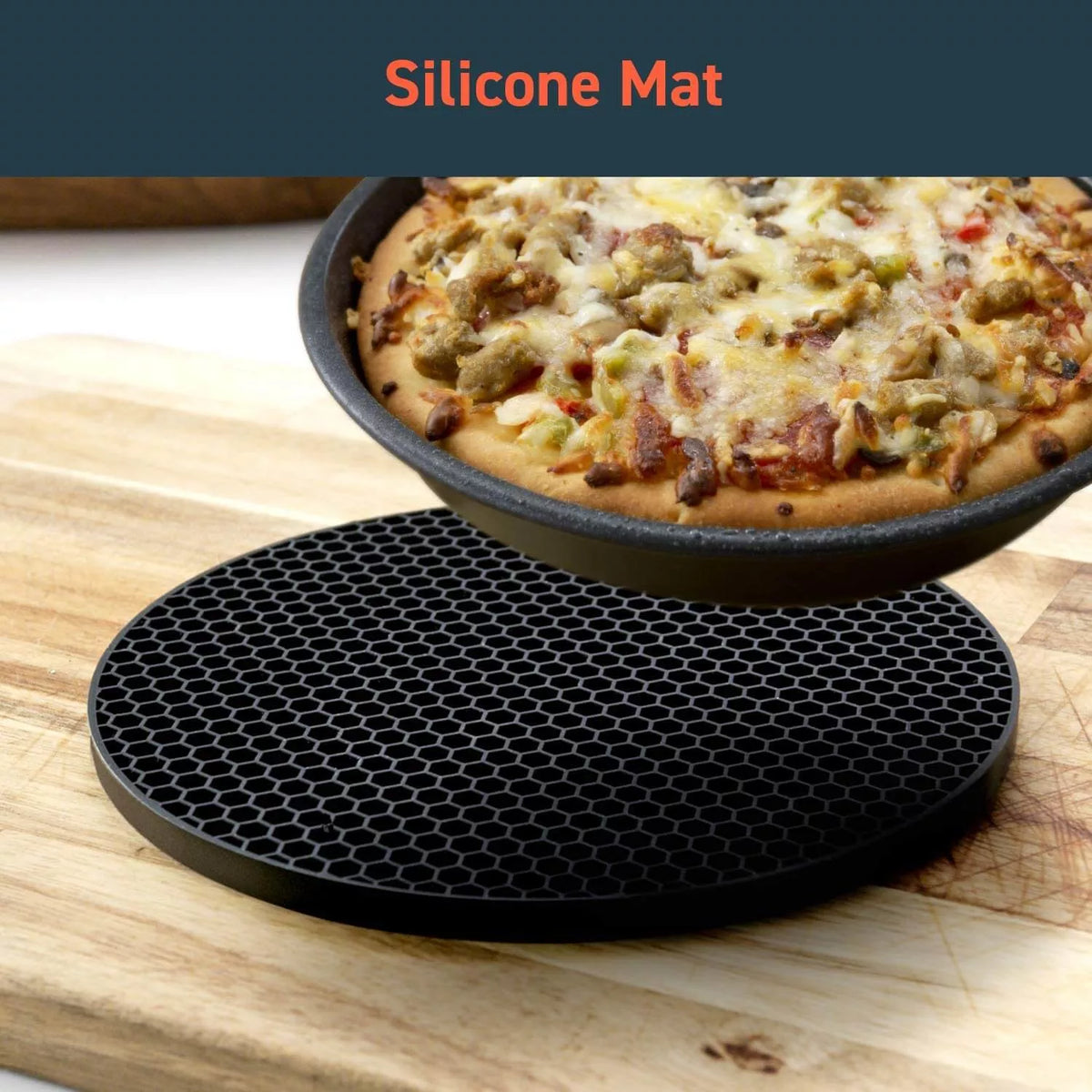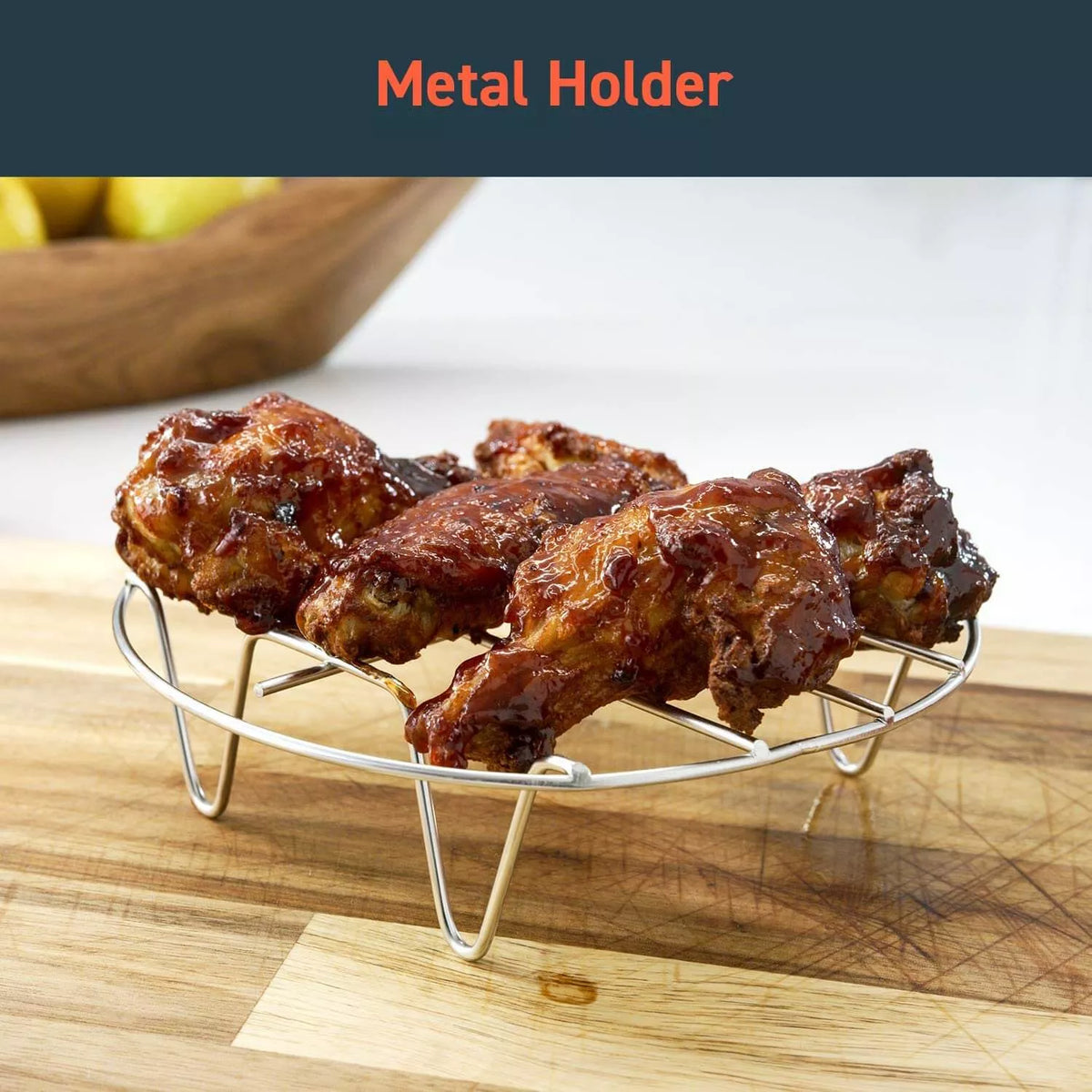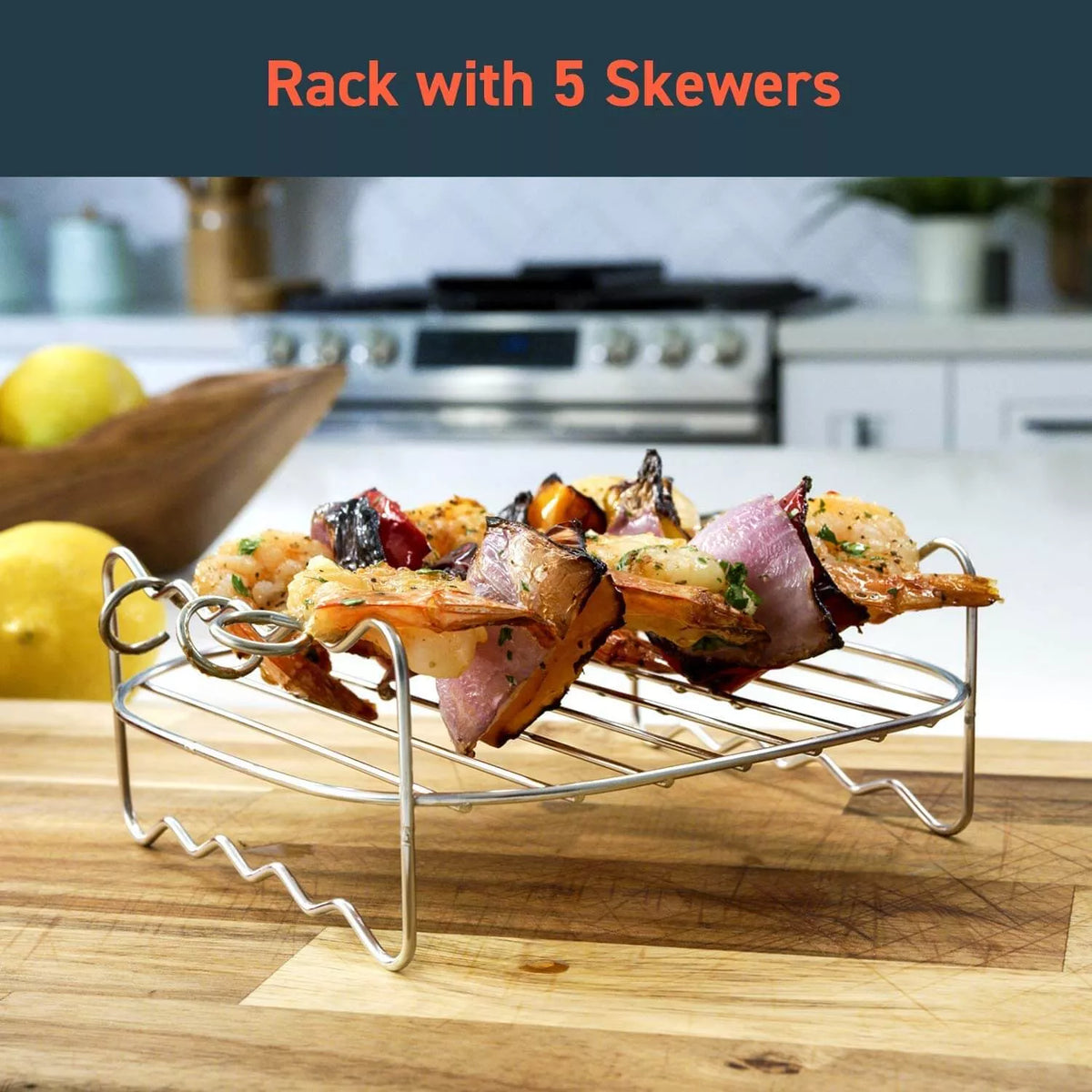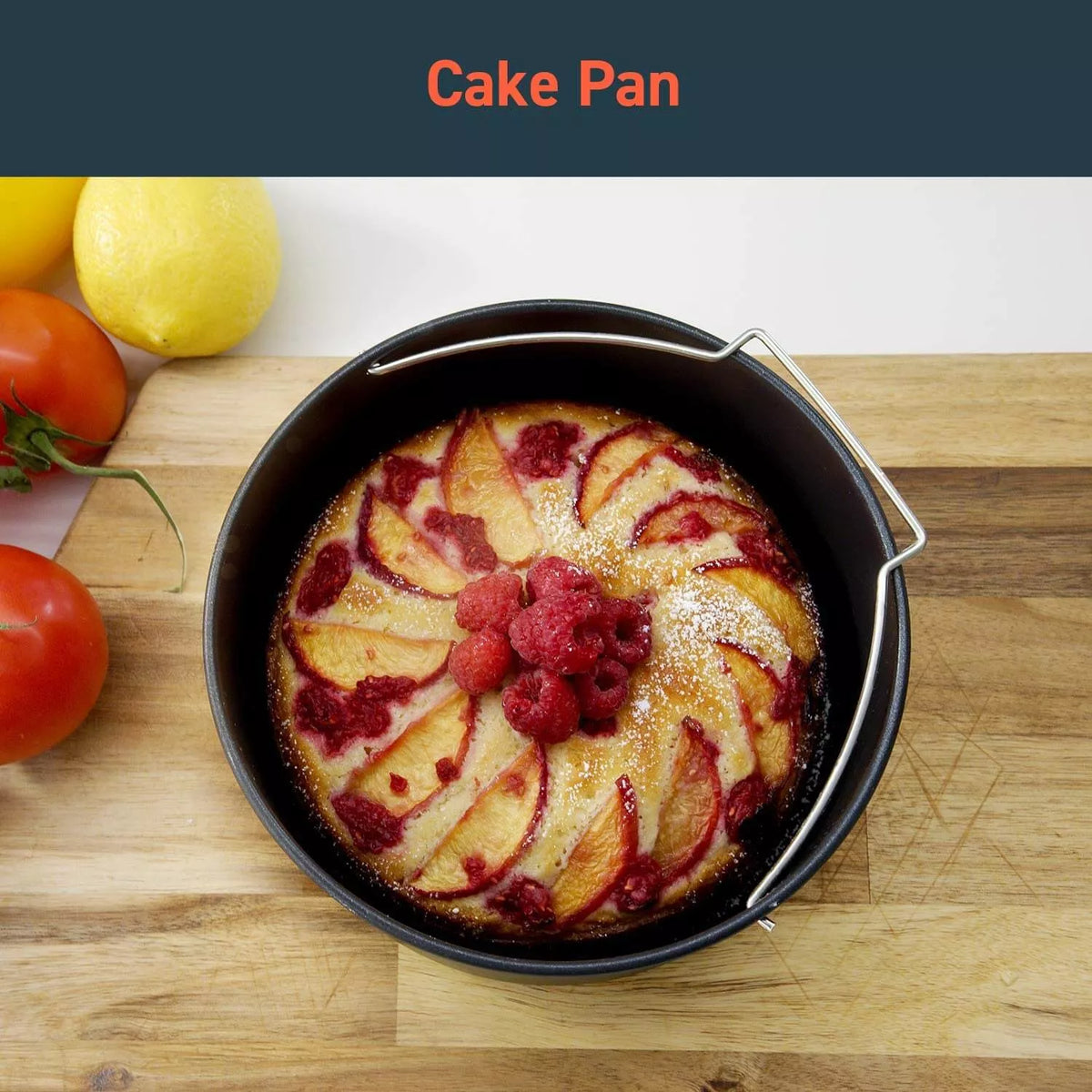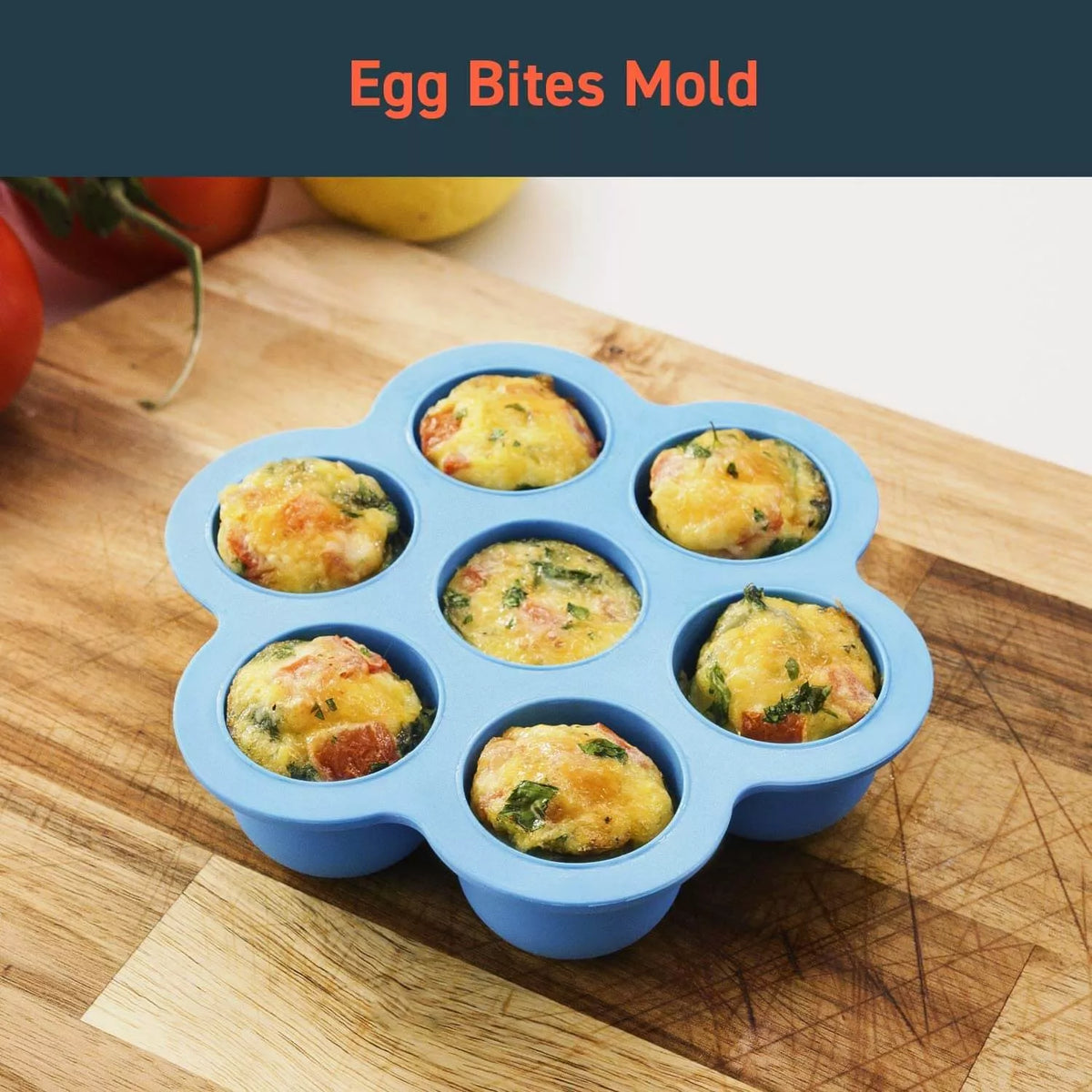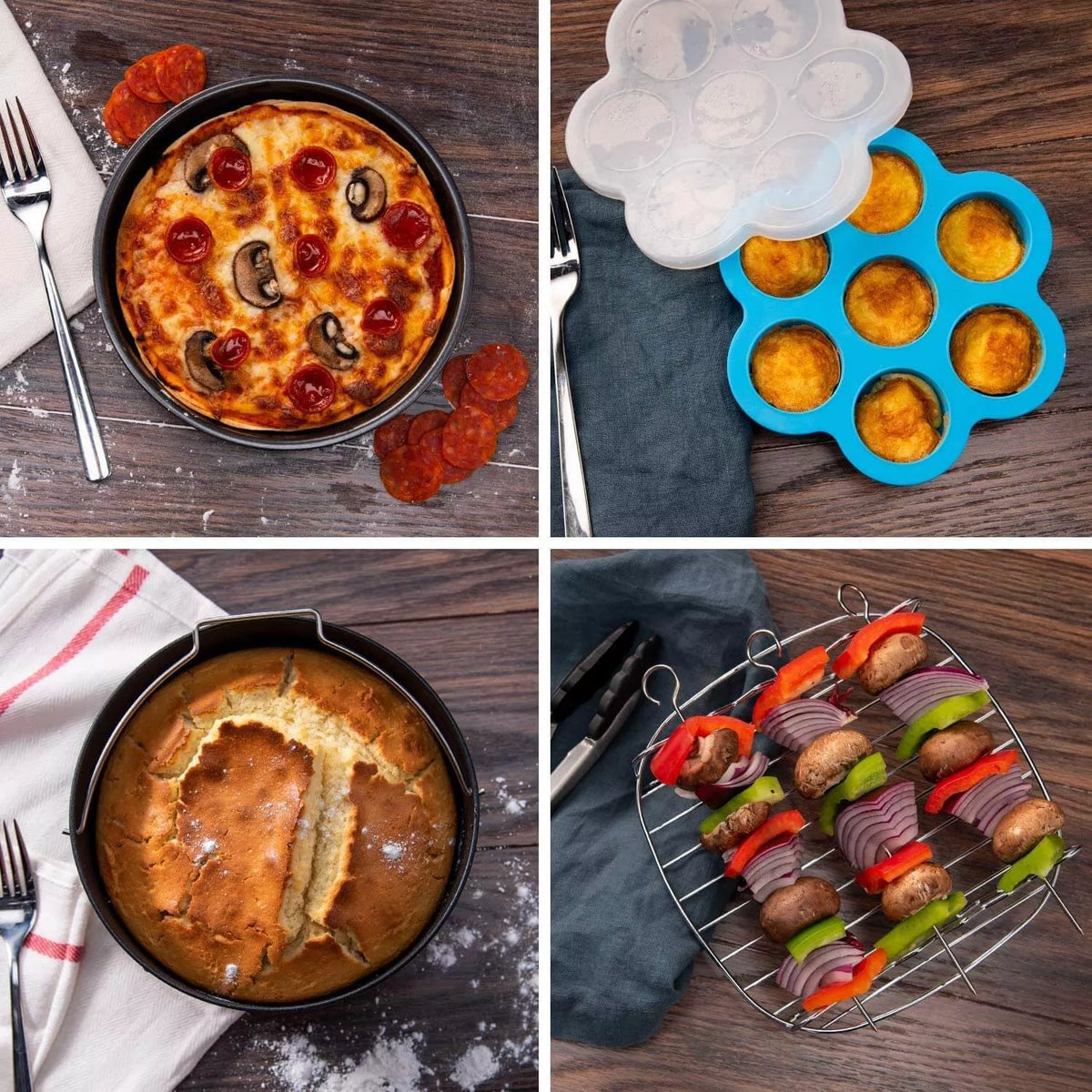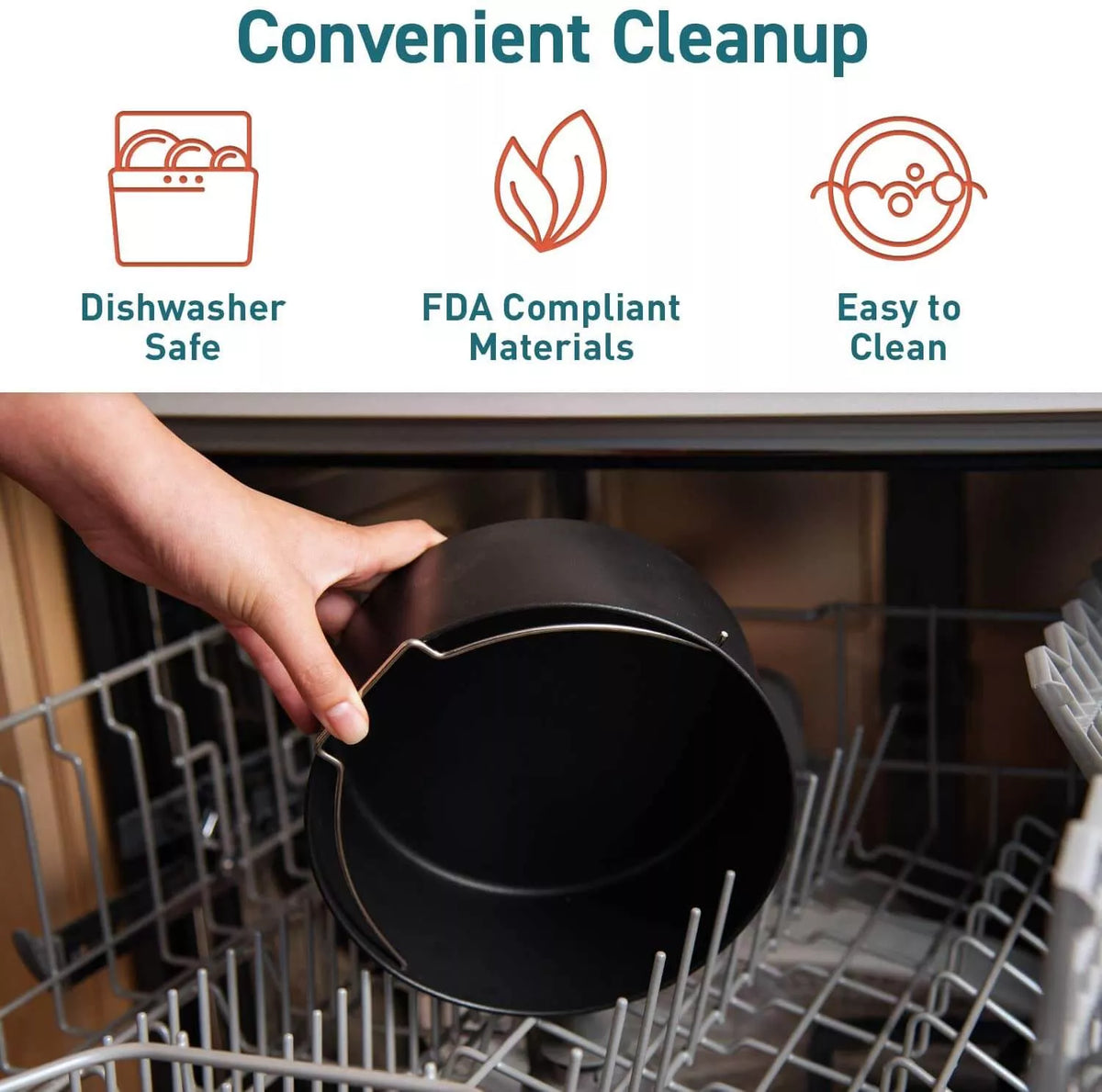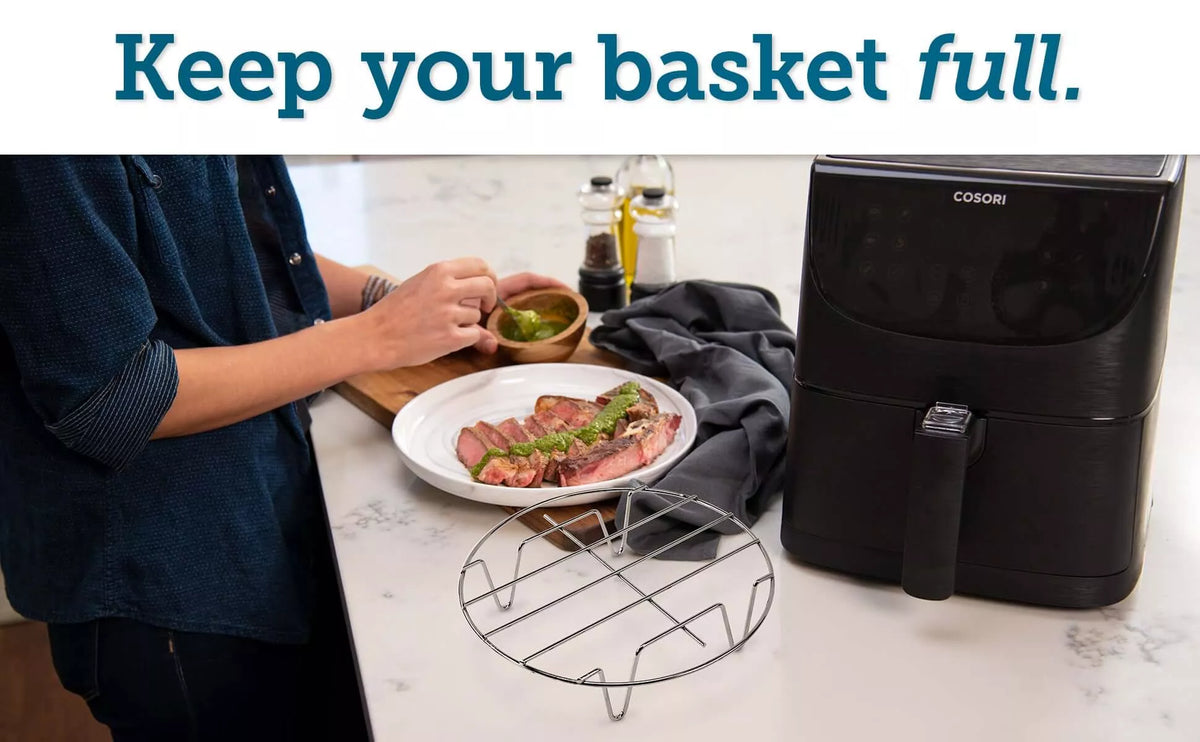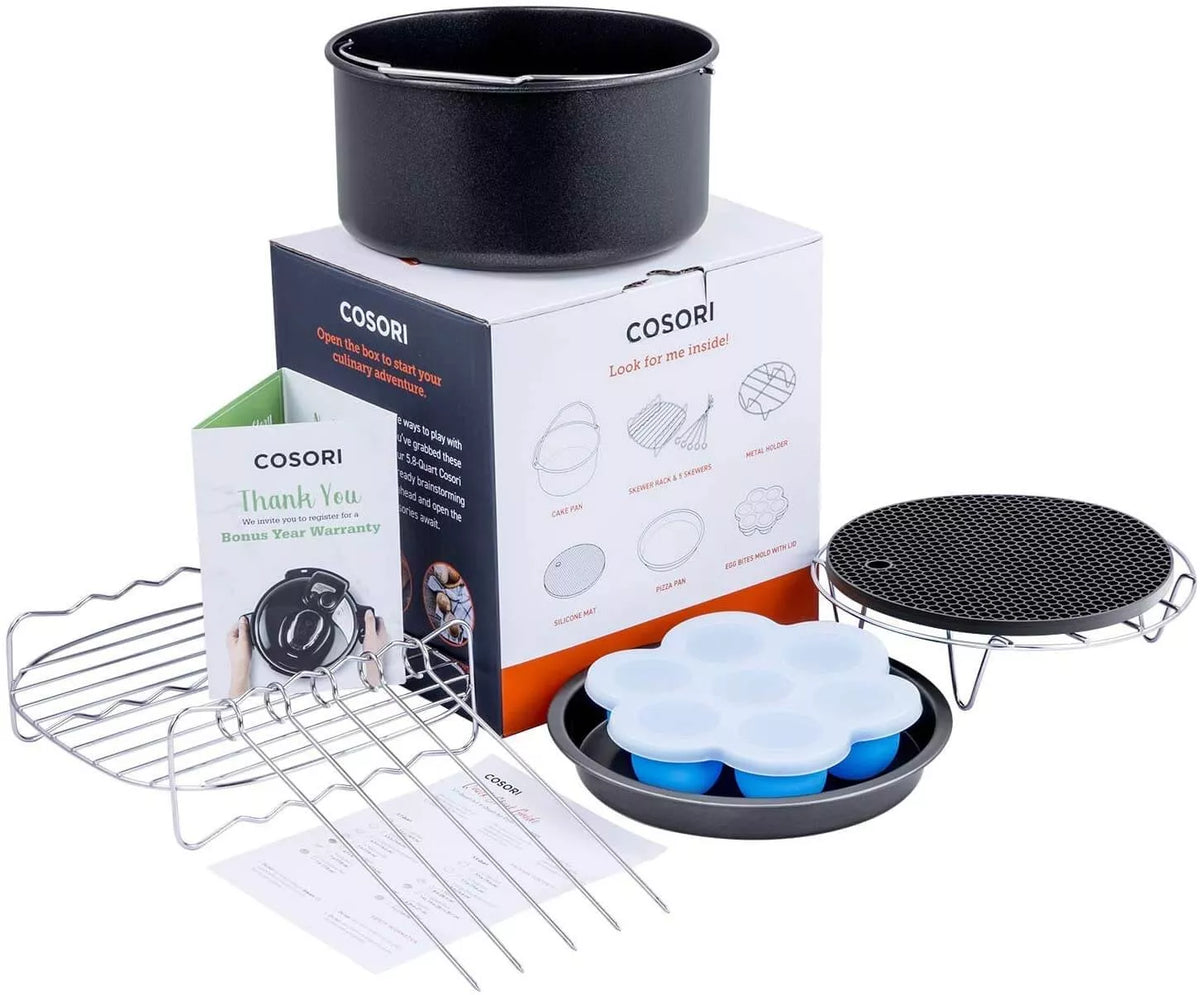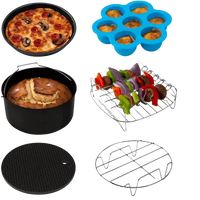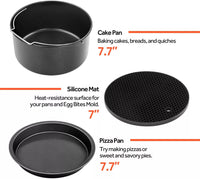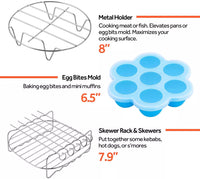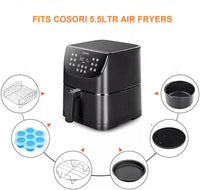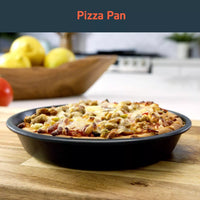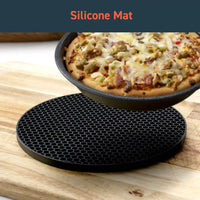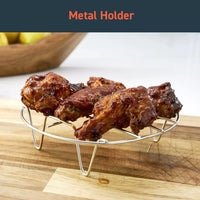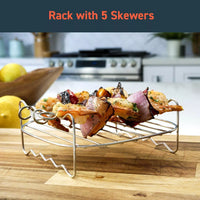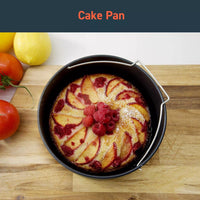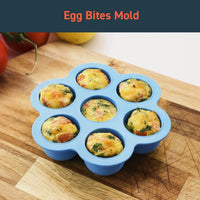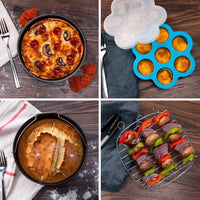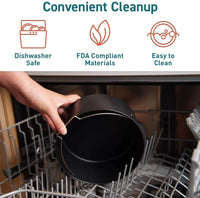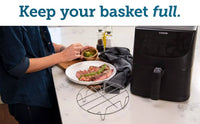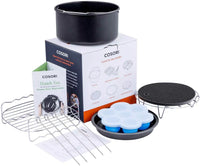 Cosori Accessories for all Cosori Air Fryers.
Regular Price

€35.00

Sale Price

€35.00

Regular Price

€48.99

Unit Price

per
Make your Cosori air fryer even more versatile with the Air Fryer Accessories set. With a cake pan, pizza pan, silicone mat, metal holder, egg bites mold, and a rack with 4 skewers, you'll be able to whip up any recipe you set your mind to.

Cake Pan:

 

Great for baking cakes, bread, and quiches.
Pizza Pan:

 

Ideal for making pizzas or sweet and savory pies.
Silicone Mat:

 

A heat-resistant surface for your tabletop or for cooking.
Metal Holder:

 

Great for meat and fish, elevating pans and molds, or easy food removal.
Egg Bites Mold:

 

Perfect for baking egg bites and mini muffins, with a silicone lid for refrigeration.
Rack with Skewers:

 

Made for putting together kebabs, hot dogs, or s'mores.
Features
Dishwasher Safe
BPA Free
FDA-Approved Materials
Easy to Clean
What's in the box
1 x Cake Pan
1 x Pizza Pan
1 x Egg Bites Mold with Lid
1 x Metal Holder
1 x Skewer Rack
4 x Skewers
1 x Silicone Mat
Specifications
Cake Pan: 7.7 in / 19.6 cm 
Pizza Pan: 7.7 in / 19.6 cm
Silicone Mat: 7 in / 17.8 cm
Metal Holder: 8 in / 20.3 cm 
Egg Bites Mold with Lid: 6.5 in / 16.6 cm
Skewer Rack: 7.9 x 7.9 in / 20.1 x 20.1 cm